+20 FREE SPINS on First Deposit
Play Now
---
Easy to use interface
A wide selection of games including Aviatrix
Variety of payment options
A small amount of bonuses
Limited selection of table games
---
Overview
---
Languages:

English, Kiswahili

Licences:

Tanzania SBP000000011 FIU

Bonuses:

20 FREE SPINS for the 1st deposit of 2000TZS+
Aviatrix SlotPesa casino
In the digital era, online casinos have become increasingly popular, offering users the excitement and convenience of playing their favorite casino games from the comfort of their homes. Among the numerous online casino platforms available, SlotPesa stands out as a prominent player in the industry. In this review, we will delve into the various aspects of SlotPesa, including its game selection, user experience, bonuses and promotions, customer support, and overall reliability.

Easy to use interface
A wide selection of games including Aviatrix
Variety of payment options
Game Selection
SlotPesa boasts an impressive collection of online slot games, catering to the diverse preferences of its players. From classic 3-reel slots to feature-rich video slots, the platform offers a wide range of themes, styles, and betting options. Whether you're a fan of fruit machines or you prefer the thrill of immersive, story-driven slots, SlotPesa has you covered. Furthermore, the platform regularly updates its game library, ensuring that players always have access to the latest and most exciting titles in the industry.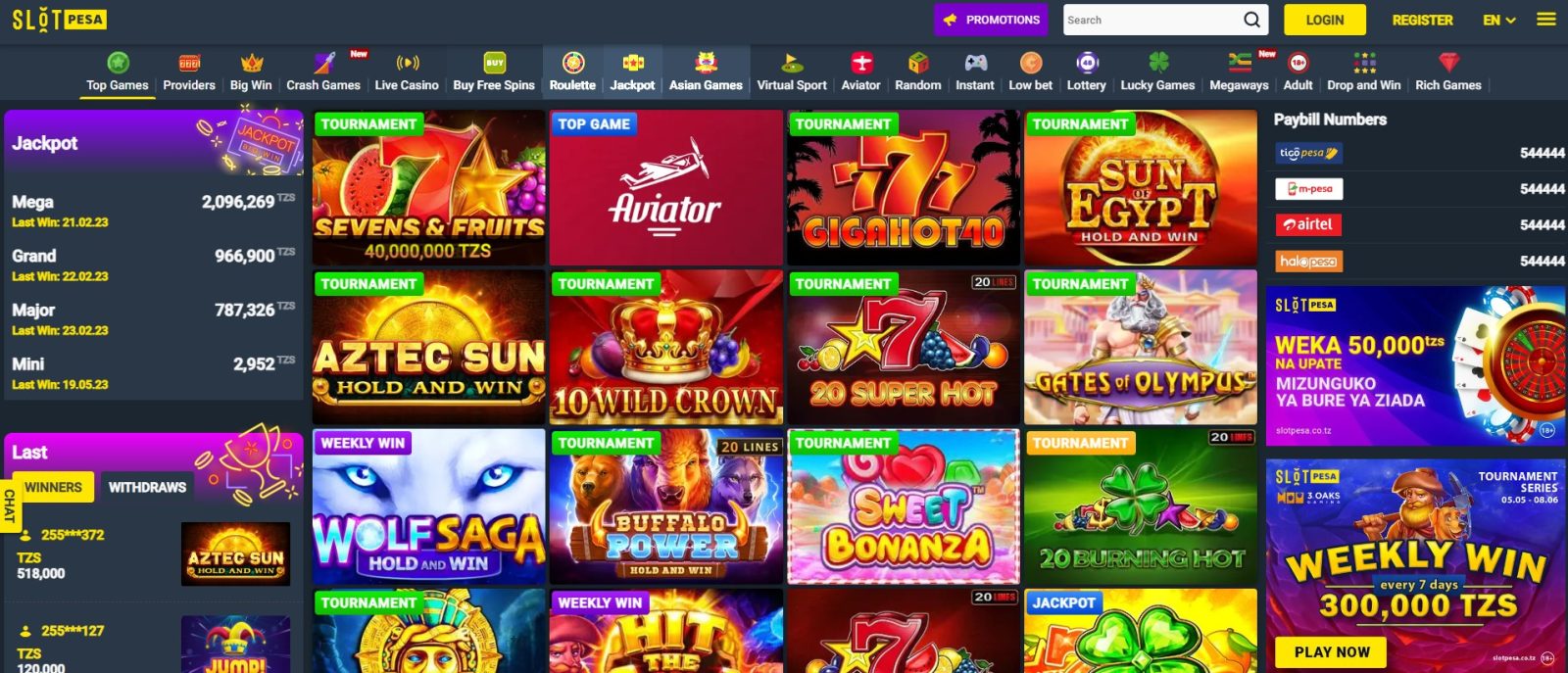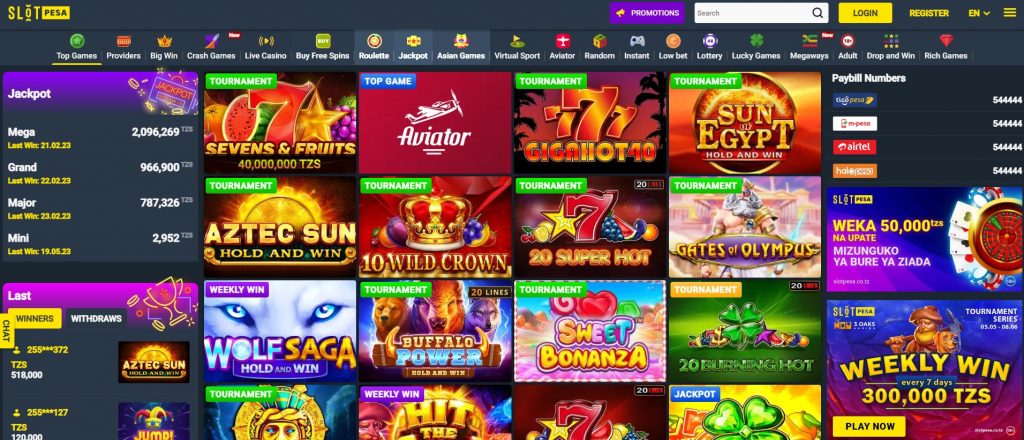 Aviatrix at SlotPesa
Aviatrix is an innovative crash game developed by a young and ambitious team. Despite the company's youth, it has managed to win significant recognition in the industry, including the Binance Smart Chain's Hackathon and the Unique Selling Point award at SiGMA Balkans & CIS. Recently, Aviatrix announced a partnership with SlotPesa casino, which signifies a broadening of its market presence.
The game also includes unique loyalty mechanics where gamers are rewarded for their activity levels and progress within the game. For instance, with Aviatrix pool mechanics, players can get daily cashback rewards. It also includes retention mechanics, which have been highly praised in the market.
The integration of Aviatrix in SlotPesa casino offers a unique gaming experience. The game is easy to integrate into any iGaming vertical and offers a variety of customization tools and options to fit player preferences. Also, for new players, a free demo of Aviatrix is available, allowing them to try out the game without risking any money.
In summary, Aviatrix, now available at SlotPesa casino, offers an immersive gaming experience with its unique integration of NFTs, the P2E model, and rewarding loyalty mechanics.

User Experience
Navigating through SlotPesa's website is a breeze, thanks to its user-friendly interface and intuitive layout. The platform's design is sleek, with a visually appealing color scheme that creates an immersive gaming environment. The games load quickly, and the graphics are of high quality, enhancing the overall gaming experience. SlotPesa also offers a seamless mobile experience, allowing players to enjoy their favorite slots on the go.

Easy to use interface
A wide selection of games including Aviatrix
Variety of payment options
A small amount of bonuses
Limited selection of table games
Bonuses and Promotions
SlotPesa, an online casino based in Tanzania, offers a range of bonuses and promotions to its players. One key bonus is available for new players making their first deposit. This bonus involves giving 20 free spins for the first deposit of 2000TZS or more. Such promotions allow players to kick-start their gaming experience on the platform, potentially multiplying their initial deposit.
After depositing, players can explore and play a large variety of games provided by SlotPesa, with the opportunity to win and benefit from further bonuses. The online casino boasts of having over 5000 games from top providers, offering something for everyone's preference whether it's spinning the reels, hitting the tables, or enjoying live casino action.
SlotPesa appears to be committed to providing an enriching and rewarding gaming experience for its players. With the deposit bonus, players can embark on an exciting journey with the online casino. Always remember to read the terms and conditions of the bonus to understand how it works and to ensure responsible gaming.

Customer Support
SlotPesa excels in providing excellent customer support to its users. The platform offers multiple channels for assistance, including a live chat feature, email support, and a comprehensive FAQ section. The support team is responsive, knowledgeable, and readily available to address any queries or concerns. Users can expect quick and efficient resolutions to their issues, ensuring a smooth and enjoyable gaming experience.
Reliability and Security
SlotPesa prioritizes the safety and security of its players. The platform employs state-of-the-art encryption technology to protect sensitive data and financial transactions, giving users peace of mind. Additionally, SlotPesa holds a valid online gambling license, demonstrating its commitment to fair and responsible gaming. The games on the platform are powered by reputable software providers, ensuring their authenticity and fairness.
Conclusion
In conclusion, SlotPesa is a standout online casino platform that offers an exceptional gaming experience for slot enthusiasts. With its vast selection of games, user-friendly interface, attractive bonuses and promotions, reliable customer support, and commitment to security, SlotPesa ticks all the right boxes. Whether you are a seasoned player or a newcomer to the world of online slots, SlotPesa is definitely worth a try. So, buckle up and get ready for an exhilarating slot adventure with SlotPesa!
FAQ
What is SlotPesa?

SlotPesa is an online casino based in Tanzania. It offers a wide range of games including casino classics like Blackjack, Roulette, Slots, Keno, and even Live and Virtual games. With over 12,000 games from top providers, SlotPesa aims to cater to all gaming needs and preferences.

How do I register with SlotPesa?

To register with SlotPesa, you need to provide certain personal information including your first name, last name, telephone number, and date of birth. It's the player's responsibility to ensure that all the information provided is accurate, precise, and up to date.

How do I log into my SlotPesa account?

To log into your SlotPesa account, go to the SlotPesa login page and enter your login details. If you forget your password, there is an option for password recovery.

What games are available on SlotPesa?

SlotPesa provides a vast variety of games, with over 5000 options from top providers. The games include classic casino games like Blackjack and Roulette, Slots, Keno, and a selection of Live and Virtual games.

Are there any bonuses on SlotPesa?

Yes, SlotPesa offers bonuses. For example, new players can receive free spins for their first deposit of 2000TZS or more. The bonuses can be used across the various games available on the platform.

How do I deposit money into my SlotPesa account?

You can deposit money into your SlotPesa account by following the instructions provided on the deposit page of the SlotPesa website.